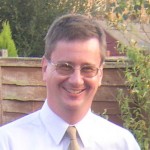 Simon Beal BSc (Hons), MRES
Simon has over 22 years of experience of working as a consultant within the UK Water Industry. In recent years he has led the technical development for a wide range of different studies within the areas of leakage and supply demand management economics, asset management, and charging policy. This work has been undertaken for UK water companies, UKWIR and Regulators. Simon was also the Project Director of the Best Practice Leakage Study for the Tripartite Group of Ofwat, Environment Agency and DEFRA and he also reviewed alternatives to the ELL for setting leakage targets and developed the Frontier Approach as an alternative. He has developed close working relationships with key Industry and Regulatory staff. Simon works closely with clients to ensure delivery of outputs that fully meet the client's requirements.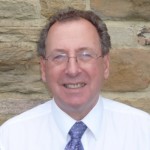 Alan Bland MSc
Alan has been part of the June Returns reviews for SMC at Anglian Water for both 2008 and 2010, as well as the Draft and Final Business Plans for PR09. He was part of small SMC team brought in by WICS to review the Scottish Water capital programme and achievement of output targets. Alan has a thorough grounding in the water industry. He has worked for water companies, latterly as Regulation and competition manager for Northumbrian Water and also as a consultant on overseas projects. His early career was as a Chartered Civil Engineer, was followed by several years as a water resources planner. His knowledge was further widened in technical audit and capital planning roles for Anglian Water in the 1980s. For 16 years, Alan worked in Northumbrian Water's regulation team, where he developed a national reputation. This was extended internationally when he provided regulatory support in Manila and Jakarta between 2000 and 2003 and represented Northumbrian Water's parent company, Suez, in a World Bank project. Alan worked on three periodic reviews for Northumbrian, including project managing the 1999 Periodic Review. He was responsible for Northumbrian's successful 2003 application to Ofwat for an interim determination, which included a ground-breaking application under the "substantial effect clause" (also known as the "shipwreck clause"). Alan was for a long time an active member of both Water UK's Competition Focus Group and its Regulation Network. During 2004 and 2005, he was one of those invited to represent the water industry on Ofwat's WSL advisory groups, which formulated the access pricing rules now contained in Ofwat's Access Code Guidance. He also project managed the field test of the draft guidance, in which Northumbrian Water processed a simulated common carriage application from Aquavitae Ltd. Email:
alan.bland@consultsmc.co.uk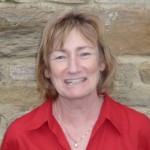 Sylvia Burton LRSChem, MCIWEM
Sylvia is a highly committed and experienced professional in the water industry with strong technical and managerial skills, having successfully delivered to tight regulatory deadlines and, within an operational environment, to tight budgetary constraints. She has an invaluable combination of experience from both a reactive operational environment and strategic planning. She successfully managed the wastewater strategic investment team at Yorkshire Water for PR99. Currently she is part of a Reporter team appointed by Ofwat to review Water Company submissions to the regulator. She also delivers occasional industry training courses. Email:
sylvia.burton@consultsmc.co.uk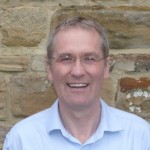 Steve Cripps MSc, CEng, MICE
Steve has considerable experience of regulation in the water industry. His most recent experience includes auditing of water companies' regulatory submissions to Ofwat and supporting the development and maintenance of a water company's June Return quality management system. Prior to becoming a water industry consultant, Steve was a regulation manager with a major water company where he was responsible for the project management of business plans and annual returns to Ofwat. His previous experience includes internal company business planning, technical audit, and the design and construction of civil engineering works. Email:
steve.cripps@consultsmc.co.uk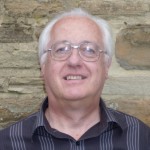 Nick Curtis BSc, MBA, CEng, MICE, FCIWEM
Nick is a highly experienced water sector consultant with a strong track record of technical service management as well as significant practical experience of working within the UK water regulator. Following three years working on sewage treatment works design and construction, Nick spent more than twelve years as team leader for strategic planning in a water service company, specialising in integrated source and network optimisation. He is the current named reporter at Yorkshire Water and has now been appointed as Reporter for South West Water. At Ofwat he directed the regulatory processes in relation to technical issues. He managed and directed the work of Reporters reviewing company returns to Ofwat and was the team leader for special audit investigations. As an independent consultant, Nick has undertaken a number of reporting roles and provided advice and training both in the UK and internationally on all aspects of regulation and the development of comparative competition. As a senior policy advisor with Adam Smith International working on regulatory capacity-building projects in Ghana and Zambia, Nick provides technical expertise to support practical and effective regulatory incentives and controls for public and private sector operators. Email:
nick.curtis@consultsmc.co.uk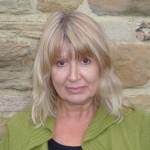 Pauline Dawson BSc (Hons), MCIPS
Pauline became an independent Consultant in 1994 after managing group procurement, stores and transport operations for Anglian Water (AW). She is currently the Reporter for South East Water and is a leading member of the SMC reporting teams for Yorkshire Water and Anglian Water. Pauline has been involved in a number of projects for WICS (the Water Industry Commission in Scotland) in relation to the opening up of Scottish Water's retail activity to competition. These include a review of Regulatory Accounting Rules and the approach to separation of business activity. She has led transfer pricing team investigations for WICS that have included examining the extent to which Scottish Water had separated its retail from its wholesale activities. Pauline was a member of the SMC team that compiled information requirements for the Strategic Review of Charges concentrating on those aspects which impacted on separation. Previously she has worked for Offer (now Ofgem) on the opening up of the domestic electricity market to competition. Pauline, for a number of years led transfer pricing reviews for Ofwat and has given presentations overseas on this subject. Other work includes the DMSCR review for Offer and a number of projects completed for clients in the private sector. Email:
pauline.dawson@consultsmc.co.uk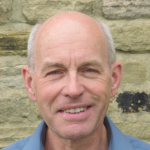 Ted Gameson BSc (Hons), CEng, MCIWEM, CIWEM, MICE
Ted is a professional chartered and civil and environmental engineer with over 30 years experience in the water and sewerage industry. His specialist areas include: strategic, technical, asset and performance management; professional team management; water regulation, audit and reporting (performance and cost); strategic and business planning; investigation, appraisal, technical & process reporting. Since leaving SWW in August 2007, Ted has been very active in the regulatory reporting of specific water companies' performances and their analysis. Working with four water companies and two main consultancies over both Periodic Review and Annual Return has provided a wide span of recent knowledge of the water industry complementing that gained in full time work with two companies. Before leaving SWW, he led the Company's Waste Water Asset Management Planning team to develop business, technical and risk assessment processes, and data support. The team produced the waste water strategy, linked Asset Management Plans, and a full set of capital proposals to an annual value of £60m. As a trained RCM (Reliability-Centred Maintenance) analyst, he introduced detailed RCM into the Company, including leading a series of site-based RCM workshops, analyses, reports, and traceable actions.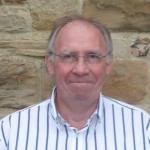 Bob Garrett BSc, CEng, MICE
Bob has been part of the SMC Reporter teams for Yorkshire Water, Anglian Water and South East Water and has completed assignments for WICS and Thames during this period. He worked for Thames Water for seventeen years, initially designing treatment, pumping and pipeline projects, and later managing wastewater operations. Bob headed an engineering research and development section and was a member of the UK domestic metering trials management team. After a spell in the manufacturing sector, Bob worked for South West Water, firstly in strategic capital planning and later managing leakage. During his career he has delivered a number of papers on innovative metering and leakage initiatives, and occasional lectures on hydraulics. Email:
bob.garrett@consultsmc.co.uk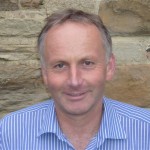 Ben Haywood Smith MA, MSc, MBA, CEng, CEnv, MICE, MIAgrE
Ben has extensive regulatory experience and has worked for regulators, water companies and consultants. He was the named Reporter for the review of Anglian Water's returns to Ofwat for 2005-2009. He has handed on the role to a colleague who has been appointed for the period from 20010 to 2015. He fulfilled the same role for seven years, covering both PR99 and PR04, for Yorkshire Water. He led the multi-disciplinary teams of senior staff to review regulatory returns to Ofwat, with responsibility for the overall planning to achieve objectives to time and within budget and present key findings at Board level. He combines a high degree of commercial awareness and substantial experience of financing the delivery of capital investment in the water industry. Email:
ben@consultsmc.co.uk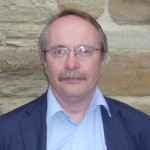 Stephen Hulbert BA (Hons), MCIPFA
Steve is a qualified accountant, with extensive experience in all areas of finance and regulation but substantially in relation to regulated water industry capital and fixed asset accounting. He worked as part of the reporter team for SMC in relation to capital charges submitted by South East Water for the 2009 Periodic Review. Until 2004, Steve was the investment manager – financial policy for Yorkshire Water Services and was responsible for annual regulatory reporting and Periodic Review submissions. Since then he has worked at Scottish Water (2007) on an asset valuation project and Anglian Water to provide the asset valuation and capital charges for the 2009 Periodic Review. Email:
steve.hulbert@consultsmc.co.uk
Steve Tooms MSc, PhD, MCIWEM, CWEM, CEnv, CSci
Stephen is an independent consultant specialising in water supply and distribution. Stephen previously held technical leadership roles in Hyder Consulting, MWH and RPS; beginning his water career in WRc after working in physics research. In total he has twenty years experience in the UK water industry. Stephen has extensive experience of water balance, leakage assessment, water distribution, leakage target setting and water resource planning processes. He has worked on audit, forecasting and investigation projects for both Ofwat and DWI and has also worked as lead auditor to an Ofwat Reporter. This is backed up by experience in presenting information to Ofwat Reporters to support water companies' cases. He is particularly interested in leakage assessment methods, pressure management, improving the effectiveness of leak detection and the full integration of leakage economics into long term water resource management planning. As such he has provided technical leadership to several projects on these subjects for research organisations and water undertakings. Stephen is an active member of the IWA Water Loss Task Force (WLTF) and CIWEM's Science and Environment Board. He has contributed to several IWA initiatives and has authored, co -authored and edited a number of WLTF and other publications and papers.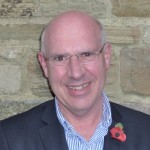 Stuart Trow BSc, DMS, CEng, MICE, MCIWEM, MCIM, MIW
Stuart is an internationally respected water sector consultant with a strong track record of technical service management as well as significant practical experience of working within the UK regulatory framework. He has worked in the UK water industry for 34 years, 30 of which have been involved with asset management and maintenance issues on water distribution systems and in particular leakage and losses. He now works as an independent consultant undertaking technical and change management projects in the UK and internationally, including appointment as Executive Chairman of RPS plc, membership of the management team of Scottish Water Contracting and non-executive director of i20 Water Limited. Stuart has been a member of the SMC Reporter team for Anglian Water since 2009, achieving good and exceptional feedback scores from Ofwat in his first year with the team. Email:
stuart.trow@consultsmc.co.uk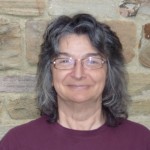 Rowena Tye BSc, MSc, PhD, MIBiol, CBiol, MCIWEM
Rowena has detailed knowledge of the regulation of water and sewerage companies in England and Wales. She joined Ofwat in 1990 and has been extensively involved in the development of key aspects of the regulatory regime. She was recruited as Scientific Adviser and as well as retaining this role, she developed the quality enhancement area of the investment programmes with overall responsibility for between one third and a half of all capital investment in the water industry. She has worked with colleagues in the quality regulators, Reporters and the licensed companies in defining, financing and monitoring completion of the extensive programmes of work required to deliver new standards for water and environmental quality set by government. Rowena dealt with new obligations affecting the water service at the 1994 periodic review, and for both the water and the sewerage services in 1999 and 2004. She is therefore very aware of the potential for and drivers of further improvements which may affect the water industry. She places particular emphasis on companies justifying both the need for the investment and the solutions chosen to deliver specific measurable improvements. Rowena also has experience of policy development and contributed to a number of steering groups and implementation groups for both new directives and Regulations – recently the Water Framework Directive. On retiring from Ofwat she was Head of Quality Enhancement and Scientific Adviser. Before joining Ofwat in 1990, Rowena worked in the research laboratories at Severn Trent Water Authority, developing specialised assay techniques for testing both drinking water and environmental water quality. In the academic world she was involved with a number of projects involved in developing microbial sources of protein and the biochemical genetics of inborn errors of metabolism. This means she has wide experience of microbiological, biochemical issues as well as scientific method and experimental design. Email:
rowena.tye@consultsmc.co.uk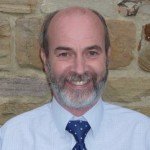 Steve Williams BSc, HNC, LRSC, FIChemE, CEng
Professionally qualified chemical engineer with over 25 years' experience gained working for a major utility company including asset strategy, regulatory reporting, process design, project management and research. Proven track record of team management, analysing problems, developing solutions and implementing them in a large business. Email:
steve.williams@consultsmc.co.uk